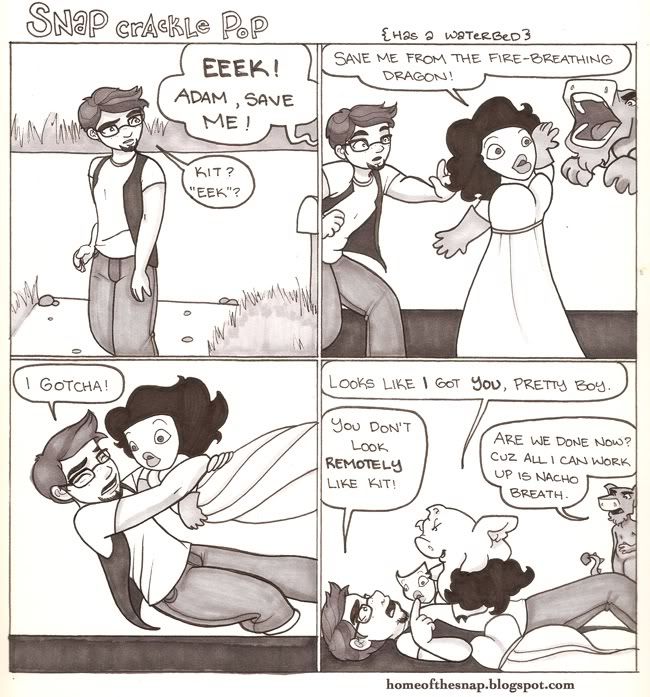 Sorry I'm so late, peeps! This has been, doubtless, the worst week in the history of my life, and it isn't better yet, but hopefully it'll get better soon. The short short version if it is that I'm still jobless, so if you wan to make it better, do us both a favor and
go buy the Snap Crackle Pop Book!
It's totally hip, and it'll make me a few bucks in the process, so it's almost like giving to charity and getting a really awesome book at the same time.
I like Bacon's "Kit" costume.